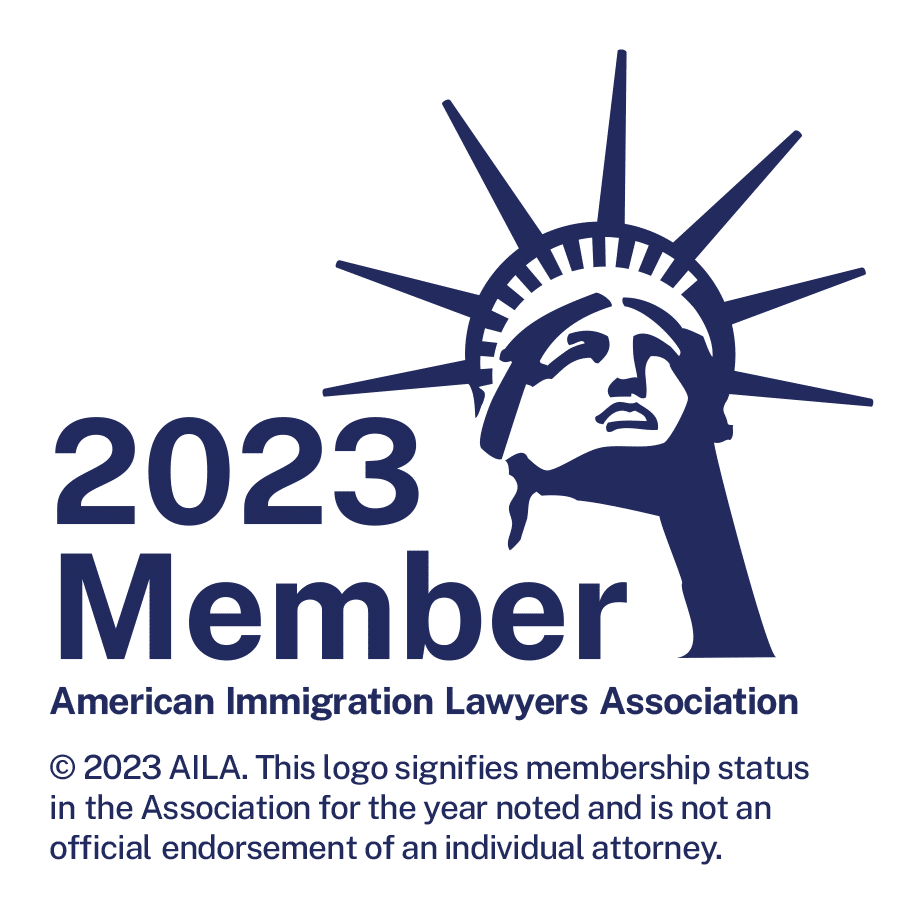 Robert H. Gibbs, Founding Partner
Robert H. Gibbs is a founding partner of Gibbs Houston Pauw. He has practiced immigration law since 1977, handling a wide variety of employment, family, citizenship, asylum and deportation cases. His practice includes federal court litigation to remedy agency decisions or inactions, as well as class actions to obtain relief for thousands of individuals. He has represented entities in a broad range of industries including software, health care, restaurants, manufacturing, agriculture, food processing, forest products, international trade, professional services, construction, sports and the arts.
Mr. Gibbs has a top rating (AV) from the leading national lawyers' directory, Martindale-Hubbell. Chambers USA and Who's Who Legal 2012 give him the ranking as a leading lawyer in business immigration. He is annually ranked a Washington State "Super Lawyer" in immigration practice by Law & Politics Magazine. Mr. Gibbs is a frequent lecturer at seminars for attorneys and employers on immigration law and workplace compliance, federal court litigation, and naturalization.
BAR / COURT ADMISSIONS
Washington State Bar
United States Supreme Court
Ninth Circuit Court of Appeals
U.S. District Court, Western District of Washington
U.S. District Court, Eastern District of Washington
EDUCATION
University of Washington School of Law, J.D., 1974
Grinnell College, B.A., 1968
PROFESSIONAL INVOLVEMENT
Founder of Northwest Immigrant Rights Project
Founder of Joint Legal Taskforce on Central American Refugees
Salvadoran-Guatemalan Project of the Washington Association of Churches, Board of Directors
Washington Immigration Project, Board of Directors
American Immigration Lawyers Association ("AILA"), Active Member
Washington Chapter Customs and Border Protection ("CBP") Committee Chair
Washington Chapter Chair
Washington Chapter Citizenship and Immigration Service ("CIS") Committee Chair
AILA National, Workplace Compliance Committee
AILA National, Freedom of Information Act ("FOIA") Committee
ACHIEVEMENTS  
Carol King Award, National Lawyers Guild, 2009
Amicus Award, Northwest Immigrant Rights Project, 2006
Pro Bono Award, Washington State Chapter, American Immigration Lawyers Association, 2006
Jack Wasserman Award for Excellence in Litigation, American Immigration Lawyers Association, 2001
Civil Libertarian of the Year Award, American Civil Liberties Union – Washington, 1986
Ecumenical Award, Washington Association of Churches, 1985
REPRESENTATIVE CASES
A.B.T.  et. al. v. USCIS, Case No. 11-2108-RAJ (W.D. Wash. 2013) (asylum clock litigation; class action lawsuit on behalf of asylum applicants who were unable to obtain work authorization)
Lee v. Gonzales, Case No. C04-449 RSL (W.D. Wash 2006) (statewide class action requiring USCIS to reopen naturalization applications that were denied for lack of good moral character)
Northwest Immigrant Rights Project ("NWIRP") v. USCIS (formerly known as Immigrant Assistance Project v. INS), 306 F.3d 842 (9th Cir. 2002), 976 F.2d 1198 (9thCir. 1992), 717 F.Supp. 1444, 709 F.Supp. 998 (W.D.Wash. 1989) (class action lawsuit challenging the INS's interpretation of "known to the Government" and "continuous unlawful residence" for purposes of the legalization program)
Gorbach v. Reno, 219 F.3d 1087 (9th Cir. 2000) (en banc) (national class action setting aside INS regulation allowing administrative denaturalization)
Proyecto San Pablo v. INS, 189 F.3d 1130 (9th Cir. 1999), 4 F.Supp. 2d 881 (D.Ariz.1997), 70 F.3d 1279 (9thCir. 1995), 784 F.Supp. 738 (D.Az. 1991) (class action lawsuit on behalf of legalization applicants who were deported after January 1, 1982)
Washington Beef, 328 NLRB 612 (1999) (employer has mandatory duty to bargain over time period to allow employees to respond to INS no match letter)
Walters v. Reno, 145 F.3d 032 (9th Cir. 1998) (national class action invalidating INS practices of issuing document fraud penalties)
Gete v. INS, 121 F.3d 1285 (9th Cir. 1997) (class action lawsuit challenging procedures used by INS in seizure and forfeiture cases as unconstitutional)
Lopez v. INS, No. 78-1912-WMB (C.D. Calif., Aug. 20, 1992) (class action requiring INS to stop questioning aliens upon request to speak to counsel)
UFW v. INS, Civ.No. S-87-1064-LKK (E.D.Cal. 1989), see Interpreter Releases, Vol. 66, No. 16 (April 24, 1989), pp. 452, 460-471 (class action lawsuit on behalf of SAW legalization applicants challenging the procedures used in adjudicating SAW applications and the burden of proof imposed by INS)
Patel v. Sumani Corp., 846 F.2d 700 (11th Cir. 1988), cert denied, 109 S. Ct. 1120 (1989)(finding FLSA coverage for undocumented employees)
PUBLICATIONS
Gibbs and Pauw, "Known to the Government", Interpreter Releases vol. 66, no. 11 (March 20, 1989)
Gibbs, "It Ain't Over 'Til It's Over: Amnesty Issues Persist a Decade After IRCA", Interpreter Releases vol. 73, no. 41 (Oct. 28, 1996).
Hablamos Español
On parle Francais
Мы говорим по-русски
우리는 한국어로 말한다
Noi parliamo Italiano