Hablamos Español
On parle Francais
Мы говорим по-русски
우리는 한국어로 말한다
Noi parliamo Italiano
Do I need an immigration lawyer for my case?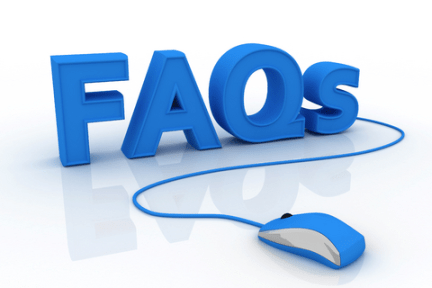 Most cases require an immigration lawyer, at least to review options and evaluate risks and the likelihood of success.  Every case can benefit from the years of experience of a qualified immigration lawyer since the laws are very complex and constantly changing.  Experienced immigration lawyers know what information the agency needs to approve your case.  Statistics show that cases with immigration lawyers have the best chance of success.  Immigration "consultants" are not authorized to represent you before the various immigration agencies and frequently cause serious harm to their clients.
Why can't I just fill out the forms myself?
The question assumes that you know what is the best option to apply for, but there may be an option that you are not aware of.  Although there is no legal reason that you cannot draft the forms on your own,  people often make mistakes that damage or delay their cases.  For example, if you fail to disclose a criminal arrest or prior deportation, your case could be denied and you could be put into removal proceedings.  Or if you do not provide complete information or documentation, your case might be delayed for months.
How does an immigration lawyer help me?
An immigration lawyer can help answer the most important question—what are my options? To answer that question requires the attorney to review all the facts relating to you, including your immigration, family, criminal, employment and educational history.  Sometimes people discover that they are actually already U.S. citizens based on the citizenship of a parent or grandparent. Once you have made a decision about how you want to proceed, the law firm can develop a plan and begin working with you to obtain and create all the necessary documents to put forward the best case for you.  As questions come up in your case, the lawyer can help you determine the best approach.  An immigration lawyer cannot guarantee success but can present the case so that you have the best chance of success.
How do I find a good immigration lawyer?
You can begin your search for immigration lawyers at the American Immigration Lawyers Association, (Website – external link)   which only includes lawyers who have been members of AILA for at least two years, carry malpractice insurance, and attend continuing legal education to stay up to date.  Super Lawyers, (Website – external link) is another website showing attorneys who are highly evaluated by other attorneys about their skills.  You also need to determine if the lawyer will do a good job for your type of case.  Check the law firm's own webpage to see if they handle your type of case.  Lawyers who practice in other areas of law, such as divorce or criminal or injury law probably do not necessarily have the level of familiarity with immigration law to do the best job for you.  Former clients can also give you helpful information about the quality of the services that the law firm provided.  You can also check whether the lawyer you are considering has ever been disciplined by the State Bar Association where he or she practices, e.g. Washington State Bar Association: (Website – external link) or the Immigration Court: (Website – external link).  Make sure the law firm is insured in the event there is a mistake made in your case; the law firms that are the most concerned for their clients will have malpractice insurance for this reason.
Do I need an immigration lawyer where I live?
Probably not for most cases, other than removal or deportation cases that require court appearances.  Most other cases can be handled with phone conferences and email, and the applications are then filed with the agency online or by courier services.  If there is a local interview, your immigration lawyer can associate qualified local counsel to attend the interview with you.
What questions should I ask to pick an immigration law firm?
Do you practice exclusively immigration law?
Are you a member of the American Immigration Lawyers Association?
How many years have you practiced immigration law?
How much experience do you have with my type of case?
Have you ever been the subject of attorney discipline by the Bar association or the EOIR (immigration court system)?
Do you carry malpractice insurance?
Do you have an online immigration system to track my cases, such as LawLogix, INSZoom, or Tracker?
What procedure do you have to allow me to ask questions about the status of my case?
How much will my case cost?
Every case is different.  Some are relatively simple, but others are very complex and unpredictable.  Often the simpler cases can be handled on a flat fee basis.  Complex cases or ones where there is a high level of unpredictability are more likely to be handled on an hourly fee basis.  Ask your lawyer to be as clear as possible about the likely cost of your case, and what you can do to help keep the fees in line with your budget.  The law firm should give you a contract that states what the law firm will do for you and how they will charge you for their services.  You should receive monthly statements showing the work on your case, and the charges incurred.