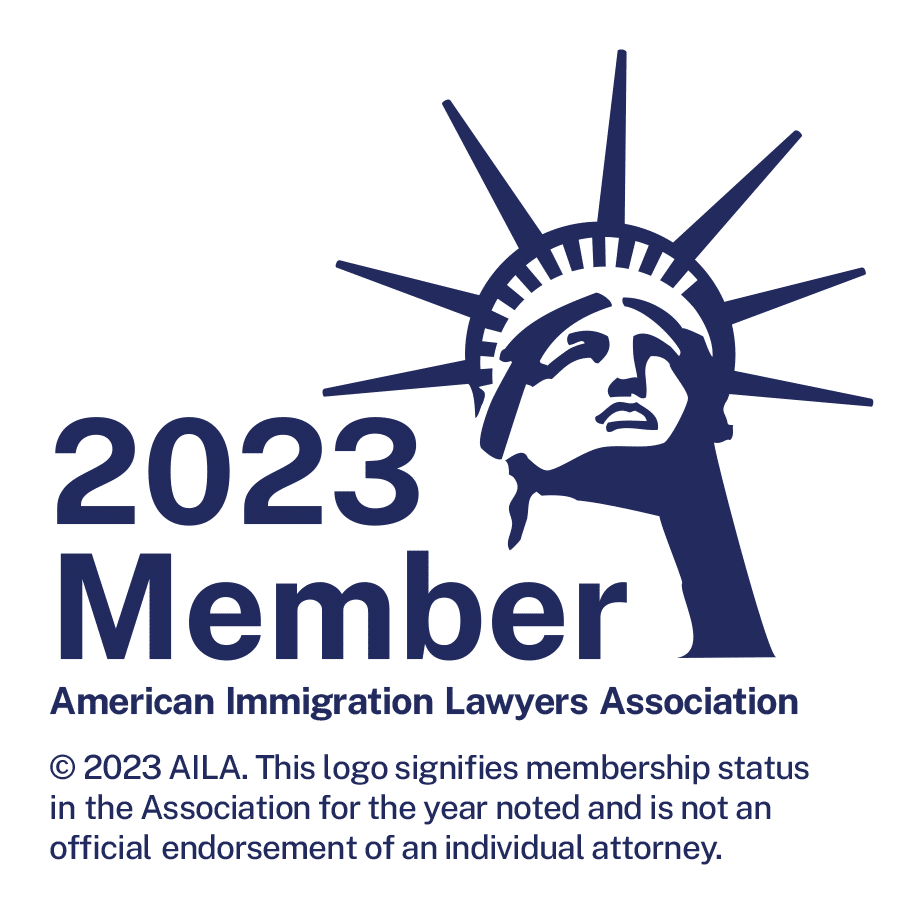 Robert Pauw, Founding Partner
Robert Pauw is a founding partner of Gibbs Houston Pauw. Since 1983 he has successfully represented thousands of individuals and businesses in immigration cases. Mr. Pauw has extensive experience in all aspects of immigration law and is nationally known for his focus on immigration-related litigation.
Mr. Pauw has been a faculty member at the American Immigration Lawyers Association ("AILA") Litigation Training Institute and an Adjunct Professor of Immigration Law at the Seattle University School of Law. He is a frequent speaker on immigration law at AILA National and Regional Conferences and symposiums, and often serves as a legal advisor to non-profit organizations and advocacy groups on the issues of immigration.  Mr. Pauw is annually ranked as a "Super Lawyer" by Law & Politics Magazine.
BAR / COURT ADMISSIONS
Washington State Bar
United States Supreme Court
Ninth Circuit Court of Appeals
Eighth Circuit Court of Appeals
Fifth Circuit Court of Appeals
U.S. District Court, Western District of Washington
U.S. District Court, Eastern District of Washington
EDUCATION
Harvard Law School, J.D., 1983
Cornell University, Ph.D., 1980
Calvin College, B.A., 1974
PROFESSIONAL INVOLVEMENT
Founder of Northwest Immigrant Rights Project ("NWIRP")
American Immigration Council, Board of Trustees 2005-2010
West Coast Mennonite Central Committee, Board of Directors
American Immigration Lawyers Association ("AILA"), Active Member

Board of Governors 1999-2005
Due Process Committee Chair 2004-2005
Amicus Committee Chair 1992-1994; 2000-2003
INS General Counsel Liaison Committee 1998-1999
Washington Chapter Executive Committee 1991-1992
Committee on Legalization Chair 1988-1989
ACHIEVEMENTS  
Carol King Award, National Lawyers Guild, 2009
Amicus Award, Northwest Immigrant Rights Project, 2006
Jack Wasserman Award for Excellence in Litigation, American Immigration Lawyers Association, 1999
REPRESENTATIVE CASES
A.B.T. et. al. v. USCIS, Case No. 11-2108-RAJ (W.D. Wash. 2013) (asylum clock litigation; class action lawsuit on behalf of asylum applicants who were unable to obtain work authorization)
Carrillo de Palacios v. Holder, 662 F.3d 1128 (9th Cir. 2011) (challenge to BIA's interpretation of "unlawful presence" ground of inadmissibility)
Wayne Smith and Hugo Armendariz v. United States, Case No. 12.562 (IACHR 2010) (challenge to U.S. deportation policies adopted in IIRIRA as violating the American Declaration on the Rights and Duties of Man)
Ruiz-Diaz v. United States, 618 F.3d 1055 (9th Cir. 2010) (nationwide class action lawsuit challenging CIS policy of refusing to allow religious workers to file concurrent I-360/I-485 applications)
Hadera v. Gonzales, 494 F.3d 1154 (9th Cir. 2007) (immigration judge erred in ordering deportation to Ethiopia where evidence showed respondent was likely not a citizen of Ethiopia)
Morales-Izquierdo v. Gonzales, 477 F.3d 691 (9th Cir. 2007) (en banc), 388 F.3d 1299 (9th Cir. 2004) (challenge to DHS policy of reinstating prior orders of deportation)
Rafaelano v. Wilson, 471 F.3d 1091 (9th Cir. 2006) (challenge to DHS execution of an order of removal, where petitioner claimed she had complied with a voluntary departure order)
Quezada-Bucio v. Ridge, 317 F.Supp.2d 1221 (W.D.Wash. 2004) (challenge to DHS policy of mandatory detention for certain non-citizens)
Pastor v. Smith, 977 F.Supp. 1415 (W.D.Wash. 1997) (challenge to  INS policy of mandatory detention of certain non-citizens)
Perez-Enriquez v. Gonzales, 463 F.3d 1007 (9th Cir. 2006) (en banc) (individuals who obtained permanent residence under the SAW legalization program are eligible for waivers of deportation)
Lee v. Gonzales, Case No. C04-449 RSL (W.D. Wash 2006) (statewide class action requiring USCIS to reopen naturalization applications that were denied for lack of good moral character)
Northwest Immigrant Rights Project v. USCIS ("NWIRP") (formerly known as Immigrant Assistance Project v. INS), 306 F.3d 842 (9th Cir. 2002), 976 F.2d 1198 (9th Cir. 1992), 717 F.Supp. 1444, 709 F.Supp. 998 (W.D.Wash. 1989) (class action lawsuit challenging the INS's interpretation of "known to the Government" and "continuous unlawful residence" for purposes of the legalization program)
Gorbach v. Reno, 219 F.3d 1087 (9th Cir. 2000) (en banc) (national class action setting aside INS regulation allowing administrative denaturalization)
Proyecto San Pablo v. INS, 189 F.3d 1130 (9th Cir. 1999), 4 F.Supp. 2d 881 (D.Ariz.1997), 70 F.3d 1279 (9th Cir. 1995), 784 F.Supp. 738 (D.Az. 1991) (class action lawsuit on behalf of legalization applicants who were deported after January 1, 1982)
Walters v. Reno, 145 F.3d 032 (9th Cir. 1998) (national class action invalidating INS practices of issuing document fraud penalties)
Gete v. INS, 121 F.3d 1285 (9th Cir. 1997) (class action lawsuit challenging procedures used by INS in seizure and forfeiture cases as unconstitutional)
Morisath v. Smith, 988 F.Supp. 1333 (W.D.Wash. 1997) (challenge to INS refusal to release permanent resident alien from custody)
Reno v. Catholic Social Services, 509 U.S. 43 (1993) (class action lawsuit brought for the benefit of certain individuals attempting to apply for legalization)
INS v. Legalization Assistance Project, 510 U.S. 1301 (1993) (stay of injunctive relief for the benefit of legalization applicants)
Campos v. Smith, 791 F.Supp 262 (W.D.Wash. 1991) (lawsuit involving the rights of legalization applicants to travel outside the United States without advance permission from INS)
UFW v. INS, Civ.No. S-87-1064-LKK (E.D.Cal. 1989), see Interpreter Releases, Vol. 66, No. 16 (April 24, 1989), pp. 452, 460-471 (class action lawsuit on behalf of SAW legalization applicants challenging the procedures used in adjudicating SAW applications and the burden of proof imposed by INS)
PUBLICATIONS
Litigating Immigration Cases in Federal Court (2013)
Pauw and Matsumoto, "Concurrent I-360/I-485 Filing under Ruiz-Diaz v. U.S.", Immigration Options for Religious Workers (2010), published by AILA
Pauw and Boos, "Reasserting the Right to Representation in Immigration Matters Arising at Ports of Entry", 9 Bender's Immigration Bulletin 385 (April 2004)
"Plenary Power: An Outmoded Doctrine", 51 Emory L.Jl. 1095 (2002)
"Judicial Review of Deportation and Removal Cases", Immigration and Nationality Law Handbook (2001-02 edition), published by AILA
"Deportation as Punishment", 52 Admin. L. Rev. 305 (2000)
"Legalization", Chapter 52, Gordon, Mailman & Yale-Loehr, Immigration Law and Procedure (1997)
Pauw and Boos, "Conveyance Seizures and Forfeitures", 96-4 Immigration Briefings (April 1996)
"Judicial Review of 'Pattern and Practice' Cases", 70 Washington L.Rev. 781 (1995)
Fitzpatrick and Pauw, "Foreign Policy, Asylum and Discretion", 28 Willamette L.Rev. 751 (1992)
"Seasonal Agricultural Workers", Immigration and Nationality Law (1989), published by AILA
Gibbs and Pauw, "Known to the Government", Interpreter Releases vol. 66, no. 11 (March 20, 1989)
"The Refugee Act of 1980", 21 Harv. Int'l L.J. 742 (1980)
Hablamos Español
On parle Francais
Мы говорим по-русски
우리는 한국어로 말한다
Noi parliamo Italiano