Robert H. Gibbs Founding Partner
Robert H. Gibbs is a founding partner of Gibbs Houston Pauw. He has practiced immigration law since 1977, handling a wide variety of employment, family, citizenship, asylum and deportation cases. His practice includes federal court litigation to remedy agency decisions or inactions, as well as class actions to obtain relief for thousands of individuals. He has represented entities in a broad range of industries including software, health care, restaurants, manufacturing, agriculture, food processing, forest products, international trade, professional services, construction, sports and the arts. See more.
Robert Pauw Founding Partner
Robert Pauw is a founding partner of Gibbs Houston Pauw. Since 1983 he has successfully represented thousands of individuals and businesses in immigration cases. Mr. Pauw has extensive experience in all aspects of immigration law and is nationally known for his focus on immigration-related litigation. See more.
Katherine Collins Associate
Katherine Collins joined Gibbs Houston Pauw in February 2019. Prior to joining Gibbs Houston Pauw, Katherine was recruited by the U.S. Department of Justice for a position with the Attorney General Honors Program under former U.S. Attorney General Loretta Lynch. From 2016 to 2019, Katherine served as an Attorney Advisor for the Seattle and San Diego Immigration Courts. In this position, she drafted decisions and orders for immigration judges on detained and non-detained dockets, and advised immigration judges on complex issues of immigration, criminal, administrative, and constitutional law. See more.
Emily Simcock Associate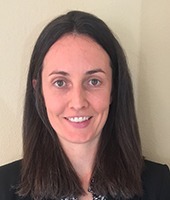 Emily Simcock joined Gibbs Houston Pauw in October 2019. She is originally from Auckland, New Zealand.
Prior to joining Gibbs Houston Pauw, Emily worked as a Legal Fellow at the Northwest Immigrant Rights Project in Tacoma, Washington.  In this role, she assisted unaccompanied minors, asylum seekers, and survivors of domestic violence and crime in obtaining various forms of immigration relief.
Prior to moving to the United States in 2018, Emily lived in London where she worked as an immigration solicitor for the UK Government Legal Department. In this role, she advised and represented the Home Secretary in immigration, asylum, human rights, trafficking, naturalization and unlawful detention judicial review claims in the Immigration and Asylum Tribunal, High Court, and Court of Appeal. She has also previously practiced law in private practice and at large corporations, in both New Zealand and the United Kingdom.
In 2017, Emily received a Master of Laws in International Human Rights from the London School of Economics, focusing on international refugee law and migration policy. She received her Bachelor of Laws and Bachelor of Arts at the University of Auckland, New Zealand, in 2010.
Emily is licensed to practice law by the State Bar of Washington.