Rosa Barreno Paralegal
Rosa Barreno has been with GHP since 1998. She is a graduate of a Bilingual Secretary program in Guatemala. Rosa is fluent in Spanish and has many years of interpretation and translation experience. She went through the immigration process herself and enjoys helping others. Rosa works on all types of cases at GHP, but particularly likes removal defense cases.
Tara Cooper Paralegal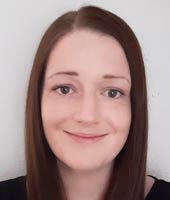 Tara joined GHP in May of 2019. She graduated with a Bachelor of Science in International Business and Spanish Language and a Master of Science in International Studies from Oklahoma State University. During university, Tara spent six months living in Medellin, Colombia conducting research for her masters' thesis on the city's socioeconomic development project and completing an internship with the federal government.  Prior to joining GHP, Tara worked as a bilingual domestic violence advocate, assisting Hispanic victims of domestic violence and sexual assault with a variety of needs. Tara enjoys assisting our diverse group of clients in navigating the complex immigration system and keeping families together. Tara is fluent in Spanish.
Nicole DeFuria Paralegal
Nicole joined GHP in April of 2020. She graduated with her BA from the Evergreen State College in 2013 where she studied Spanish.  After college, she lived and worked in Mexico City for several years, where she went through the process of applying for temporary resident status. In March 2018, she started working as an immigration paralegal in Seattle, Washington. Nicole is fluent in Spanish and is currently learning Korean. In her spare time she enjoys cooking, singing karaoke and spending time with friends and family.
Fabian Diaz Receptionist
Fabian Diaz joined GHP in 2018. He received his bachelors from La Universidad del Zulia, in Venezuela. Fabian's majors were Chemistry and Biology. He taught Chemistry for 15 years in his hometown of Maracaibo in Venezuela. He started taking ESL classes in Shoreline Community College in 2016 and he finished them in 2018. Also, he is Spanish Tutor at Shoreline Community College and he worked for two years as a volunteer in Shoreline Community College Lab Center. He is fluent in Spanish.
Solrun Heuschert Administrative Assistant.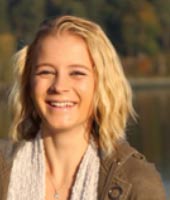 Solrun has been working at GHP since 2018. She assists at the front desk and in the admin and finance departments. She is fluent in English and German, and is learning Spanish. Besides working at GHP, Solrun is a birth doula and is attending nursing school. In her free time, Solrun enjoys spending time outdoors with her horses.
Jaspreet Judge Paralegal
Jaspreet joined GHP in 2019 as a Paralegal. Prior to joining GHP, Jaspreet has 5 years of Paralegal experience from an immigration law firm in Blaine, Washington. Jaspreet graduated from the University of Washington with a double major in Law, Society, and Justice and Sociology with a diversity minor. Jaspreet enjoys U.S. immigration law and working with clients throughout their process. Jaspreet is fluent in both English and Punjabi, with a basic understanding of Hindi.
Martha Morales Paralegal
Martha Morales joined GHP as a paralegal after graduating from Western Washington University with a B.A. in Political Science and a minor in Law, Diversity, and Justice from the Arts and Science Department. She is a bilingual paralegal, speaks both English and Spanish fluently.
As a paralegal at GHP, Martha assists our clients with every stage of their case. She particularly enjoys working with the firm's client to ensure that both individuals and families understand how to navigate the U.S. immigration system.
Martha is passionate about helping immigrants achieve their dream of living in this country with freedom and stability. She also volunteers with the Northwest Justice Project and OneAmerica.
Noah Pauw Office Manager
Noah re-joined GHP in June of 2017. He originally worked here in same role from 2007-2009. Noah graduated from Seattle Pacific University in 2013 with a double major in Economics and Philosophy and a minor in Business Administration. Noah is in charge of billing and is happy to assist clients with any billing related questions.
Holly Schwichtenberg Administrative Assistant
Holly Schwichtenberg joined GHP in 2018. She graduated from Minnesota State University, Mankato with a double major in International Affairs and Political Science, with a focus on Peace & Conflict Studies. Holly is passionate about social justice movements as well as animal and human rights. Prior to working at GHP, Holly worked for an International Aid Organization, assisting Refugees. She also helped create the first Fair Trade Certified Town in Minnesota, encouraging consumers to purchase ethically to protect the working rights of others. In her free time Holly runs Direct Action Everywhere – Seattle, a campaign for animal rights.
Lara Wolfe Paralegal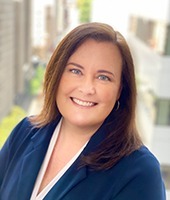 Lara joined GHP in 2019. She graduated from Colorado State University with a Bachelor of Arts in Political Science and Sociology with an Interdisciplinary Certificate in Criminal Justice. She holds an ABA-Approved Certificate of Advanced Paralegal Studies from Edmonds Community College. Lara believes in justice, equality, and dignity for all human beings. She volunteers at Citizenship Clinics with OneAmerica's Washington New Americans, Refugee Women's Alliance, and City of Seattle Office of Immigrant and Refugee Affairs.